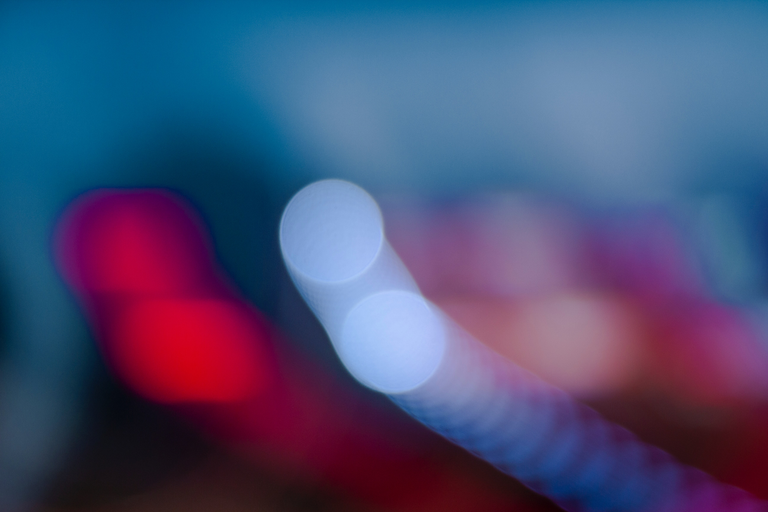 Testimonials on Metravib Material Testing solutions
What do our customers have to say about us?
"For over 70 years, the LRCCP (Laboratoire de Recherches et de Contrôle du Caoutchouc et des Plastiques – French Rubber and Plastics Research and Testing Laboratory) has specialized in research, testing and consulting services in the field of rubber and polymers. It carries out work under contract as well as research, studies and other works of public interest. The LRCCP offers a wide range of tailor-made and confidential services to meet the wide range or requirements of companies in the rubber and polymer-engineering sector. The LRCCP services include design consultancy, product lifetime assessment, failure analysis and technical assistance for the whole life cycle of polymer parts in industrial processes, transport, power handling, health, building, luxury, sports…
The LRCCP is equipped since 2018 with dynamic mechanical analyser Metravib DMA+1000 upgraded with crack growth testing devices. It is a dynamic testing machine dedicated to the fatigue analysis of materials and viscoelastic characterization. This unique testing instrument allows measuring the propagation rate of a crack initiated on elastomer specimens under controlled temperature, frequency and energy recovery ratio conditions. Directly related to the intrinsic fatigue properties of the materials, these measurements can be used to compare elastomers based materials on their composition, fabrication quality (dispersion, vulcanization), ageing; And in the near future, these properties will be used to perform finite elements calculations in order to predict rubber parts lifetime."
Nathan Selles, Engineer, Mechanics and Simulation Dpt, LRCCP

"The addition of the Metravib DMA+150 has further expanded ARDL's abilities to provide complete testing and analysis services to all sectors of the rubber and plastics industries including the biomedical, aerospace, automotive, oil field and acoustic sectors. Applications suited for Metravib analysis include tires, o-rings, tracks, v-belts, lip seals, dampers, seals, plastics and fabrics.
Building on our long history of materials testing, development and problem solving for the tire industry, the Metravib DMA 150 is a dynamic load frame sensitive enough to study quantitative dynamic properties of actual rubber taken from the critical steel belt edge of radial tires or to evaluate various rubbers that might be used for this application. These controlled laboratory tests successfully duplicate in-service shear fields, allowing for cost-effective material analysis.
Properties now easily evaluated include: traction and rolling resistance prediction, heat build-up and resilience, durability and fatigue life prediction, glass transition temperature, quality control, material properties for finite element analysis and other modeling, damping characteristics and temperature and frequency dependence. Backed by ARDL's many years of experience in materials science, the Metravib DMA+150 helps ARDL continue to lead the way to product improvement in the tire and other industries, leading to ever more predictable and safer products for the global marketplace."
Edward R. TERRILL, Ph.D., Applied Research, ARDL USA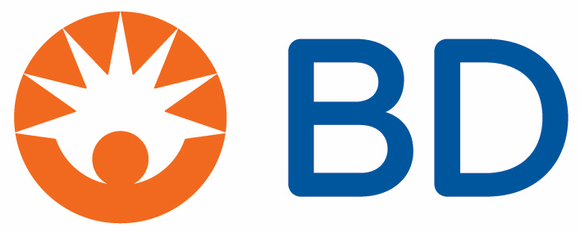 BD is a global medical technology company that is advancing the world of health by improving medical discovery, diagnostics and the delivery of care. BD leads in patient and healthcare worker safety and the technologies that enable medical research and clinical laboratories. The company provides innovative solutions that help advance medical research and genomics, enhance the diagnosis of infectious disease and cancer, improve medication management, promote infection prevention, equip surgical and interventional procedures and support the management of diabetes.
"The Metravib DMA+300 has allowed us to do tests of real parts of medical devices under real conditions.
For example the Violet button test applied 37N during a TTS test from 1 to 70C with loading unloading of 1 hour ea. Our TTS method was validated using a three operators, two replicas, five distinctive samples within a 3.0 to 0.1 mm displacement and the force 0.5N to 57N static.
The results were within 2%."
Nestor Rodriguez, Senior Research Scientist, BD Medical-Pharmaceutical Systems USA

Leartiker Polymers Technology is a technological centre that performs polymer engineering research and services focused in two main sectors: Health and Sustainable Transport.
Leartiker has recently acquired a Metravib DMA+300 Dynamic Mechanical Analyzer located at Leartiker Polymer Technology Laboratory in Markina-Xemein (Bizkaia, Spain) in order to characterize the thermo-viscoelastic and long-term behaviour of polymeric materials, such as elastomers and fibre-reinforced thermoplastic and thermosets.
"The Metravib DMA+300 machine allows us to directly measure the non-linear dynamic mechanical properties of polymeric materials at high frequencies (up to 1000 Hz), which is not possible with conventional DMA machines. By performing test with the new Metravib DMA+300 we can capture the non-linear, time- and temperature dependent behaviour of polymer materials. In this way we can go deeper into the research of the digitalization of polymeric materials by advanced material models that rigorously capture their behaviour.
Additionally, the Metravib DMA +300 apparatus gives us the opportunity to study the fatigue life of polymers thanks to the fatigue testing module called Multitest. This will enable us to go deeper in the understanding of the correlations between viscoelastic properties and fatigue behaviour. By researching on the relationship between fatigue and viscoelastic properties, our goal is to develop accelerated testing methodologies that will help to increase the efficiency and efficacy of polymeric materials innovation and developments."
Aizeti Burgoa, Dynamic Characterization Specialist, Leartiker

SOLVAY (formerly Rhodia) invented high-performance silica in the 1990s and is now a world leader in this technology. The company has focused primarily on the market for low-energy tires now under development by leading tire manufacturers.
Silica is used to reinforce the elastomer compounds that form tire treads. It offers a number of particularly useful properties, including lower rolling resistance, resulting in lower fuel consumption, as well as better road grip.
SOLVAY has used Metravib Dynamic Mechanical Analyzers in the development of its silicas for many years, in order to quantify the performance enhancements made to the elastomer compounds. To improve the productivity of DMA testing at its mechanical test lab at Collonges-au-Mont-d'Or (France) and cater for increasing demand, SOLVAY has recently purchased a fully automated Metravib DMA+1000 analyzer featuring the new Xpander robot.
With the system configured in a multimode version, shear, tension and compression tests can be carried out in fully automated mode with automatic sample changing, whilst retaining the possibility of using manual mode for specific tests.
"We have recently installed the new Xpander to enhance the capabilities of the lab and also to free up time, allowing technicians to concentrate on interpreting results. We have quickly gotten to grips with the system, thanks to the training and support provided by Metravib, and we have already noticed significant savings."
Thomas Chaussée, Global Tire Manager, SOLVAY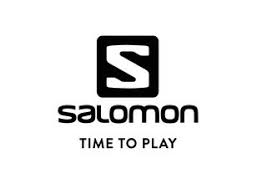 Salomon has recently bought a Metravib Dynamic Mechanical Analyzer located in Salomon Design center in Annecy (France) in order to support the development of footwear polymer foams and new footwear rubber formulations. With the new DMA apparatus Salomon will go deeper in the understanding of viscoelastic behavior of footwear midsoles foam thanks to high force capacity of Metravib DMA+300 machine.
"The decision to purchase a Metravib DMA+300 apparatus was made because of Metravib DMA's capacity to analyze a material into its linear region, but also outside of the linear region at a different range of temperature in which high accuracy is not possible with most of classical DMA machines available on the market. We know the level of stress and strain applied on footwear midsoles is far beyond the linear region of the polymer and classic DMAs don't allow a measurement of the true behavior of the material in a footwear application.
The new Metravib DMA will also help us to evaluate the durability of our footwear foam thanks to the Multitest module (fatigue module). We aim to replicate the field aging of the foam on DMA by applying the same level of stress as the shoes on road running or trail running usage. This will help us to reduce the development lead time and also improve the performance and durability of our products."
Alison Perrot, Footwear Evaluation Laboratory Specialist, Salomon